Grab N' Go with Minicards!
Minicards Toronto offer discounts, maps and information for all of the best places to visit in the Greater Toronto Area.
---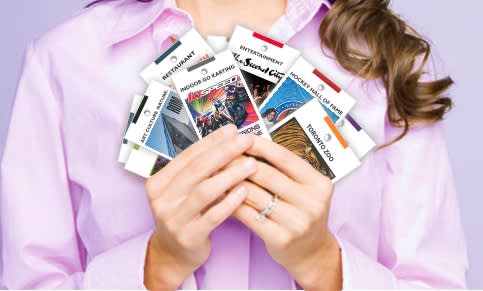 Why Grab A Minicard?
Our website is a great resource for tourist destinations for visitors and residents. We have Minicards discounts and links to exciting information for major stores, restaurants and attractions in the area.
Customized Minicard discount offers just for you.
Pocket- sized for maximum convenience.
Plan your entire trip with a Minicard Series from shopping to transportation to dining.
Available at hundreds of locations across the Greater Toronto Area.
Keep the Minicards you use as Souvenirs to document your trip.
---
See Other Minicard Categories